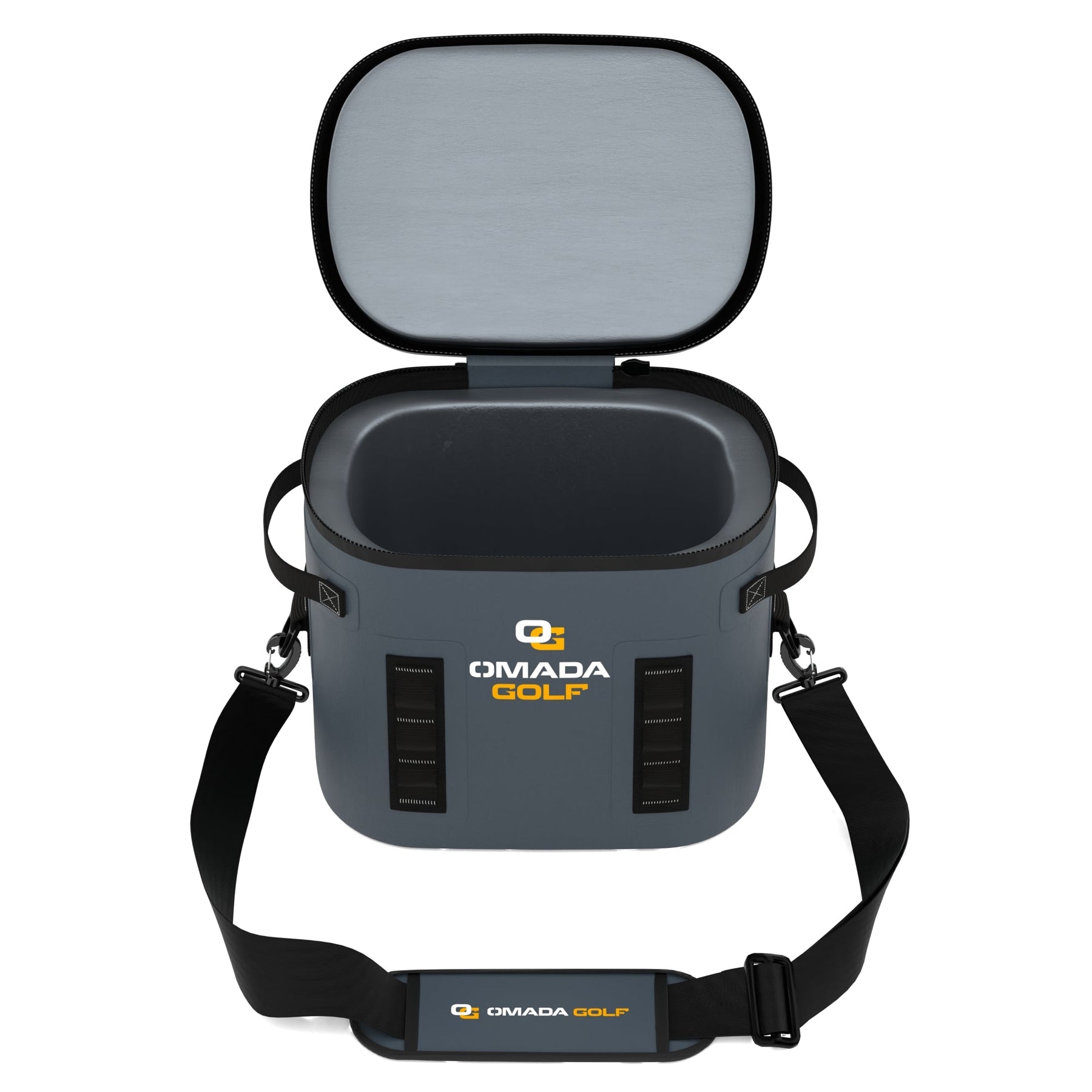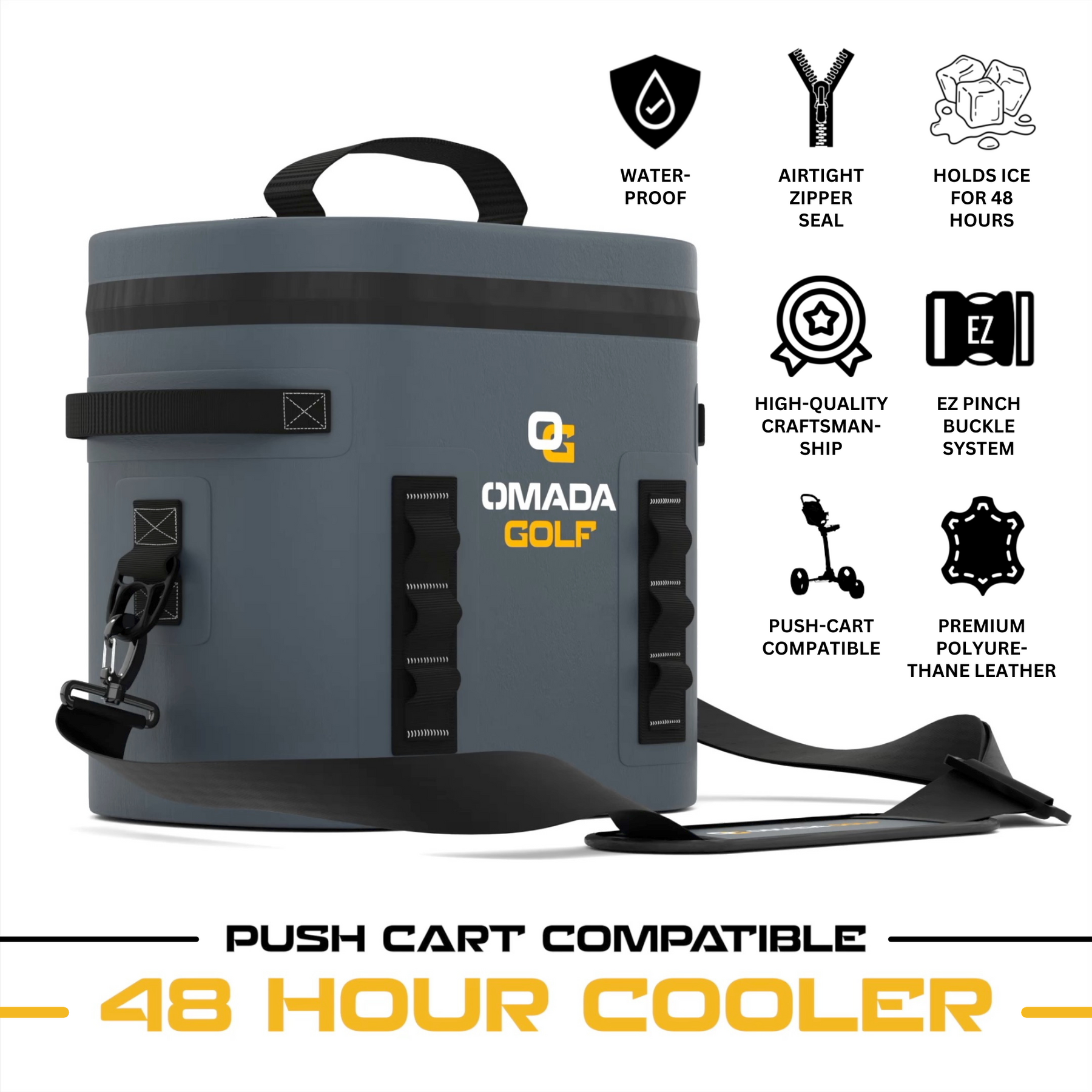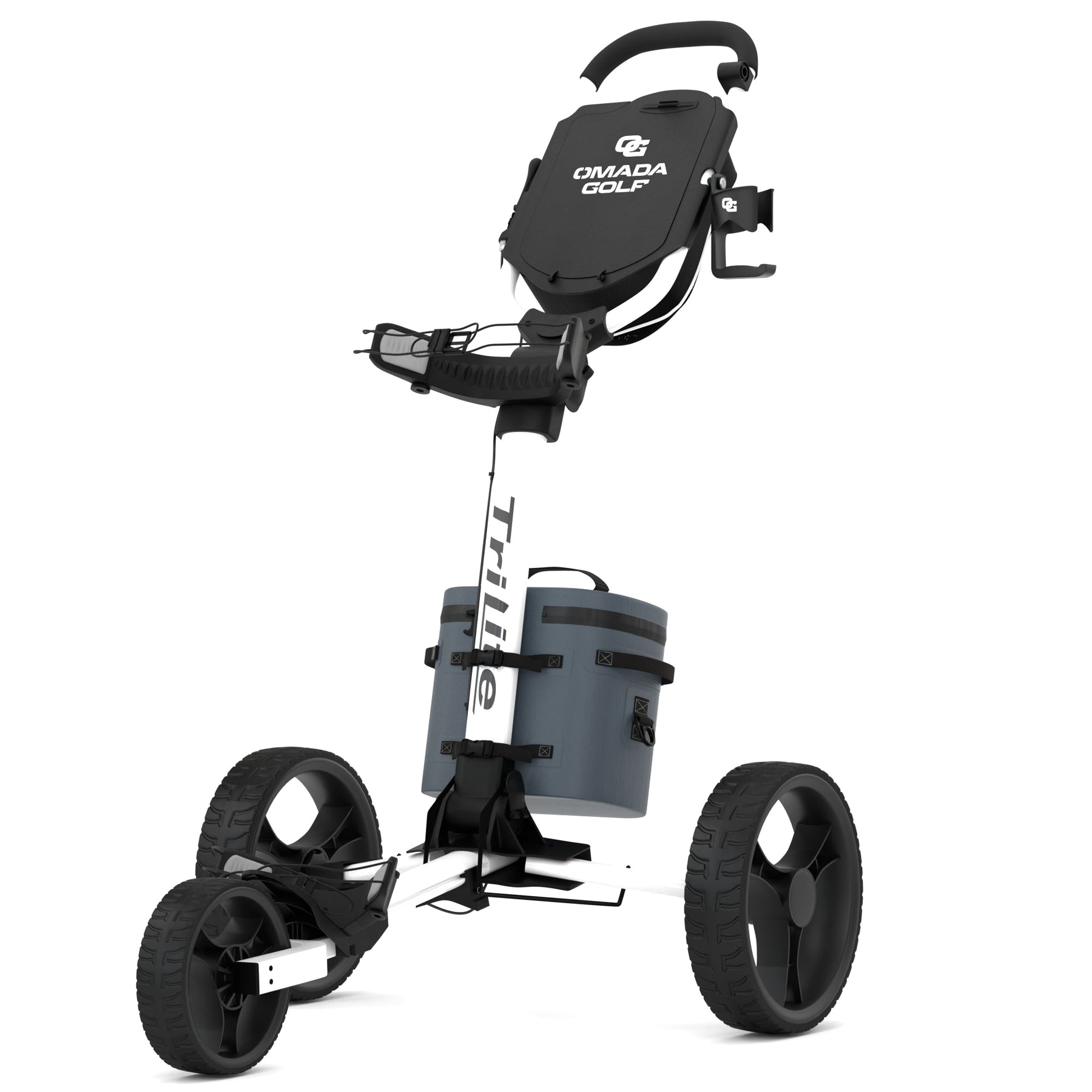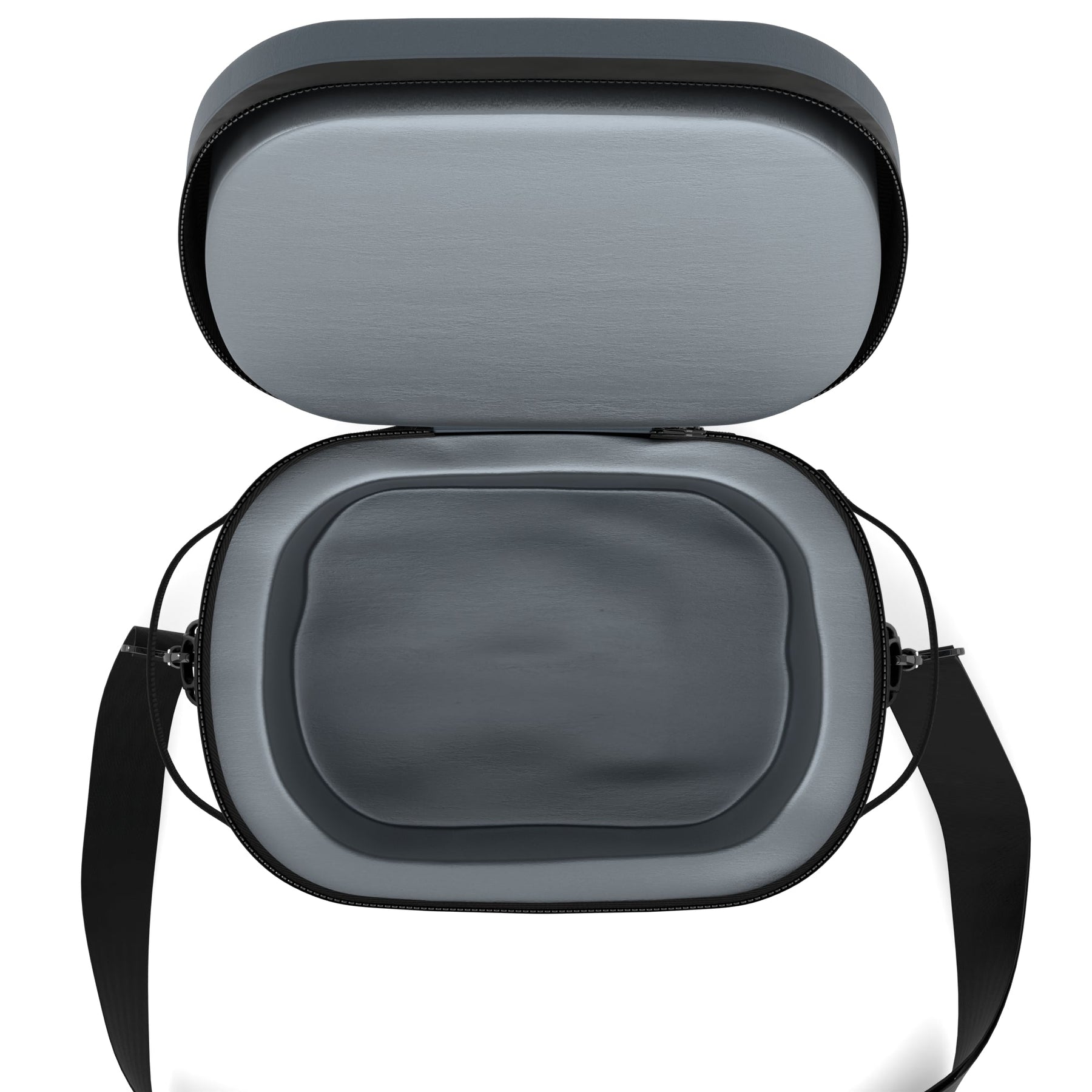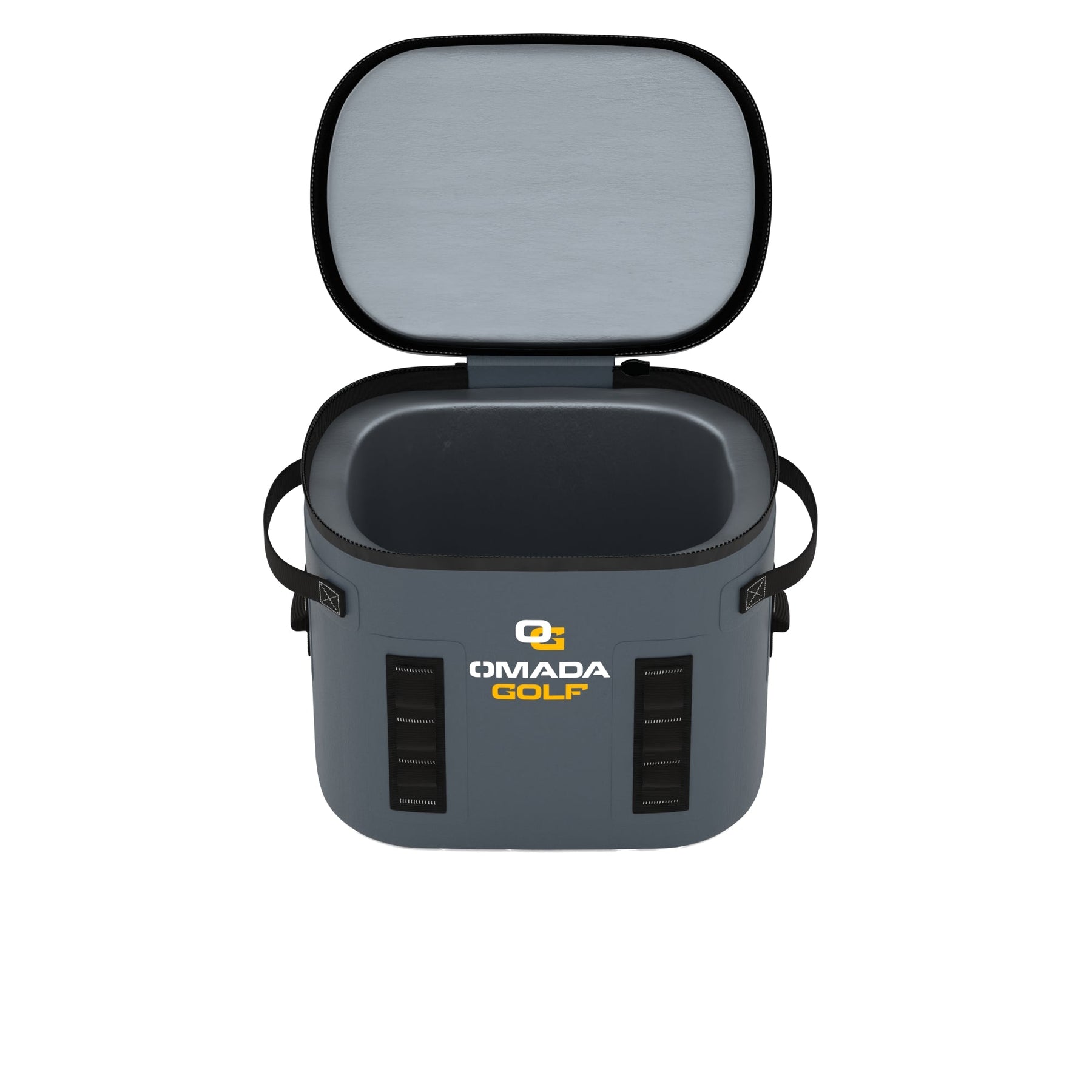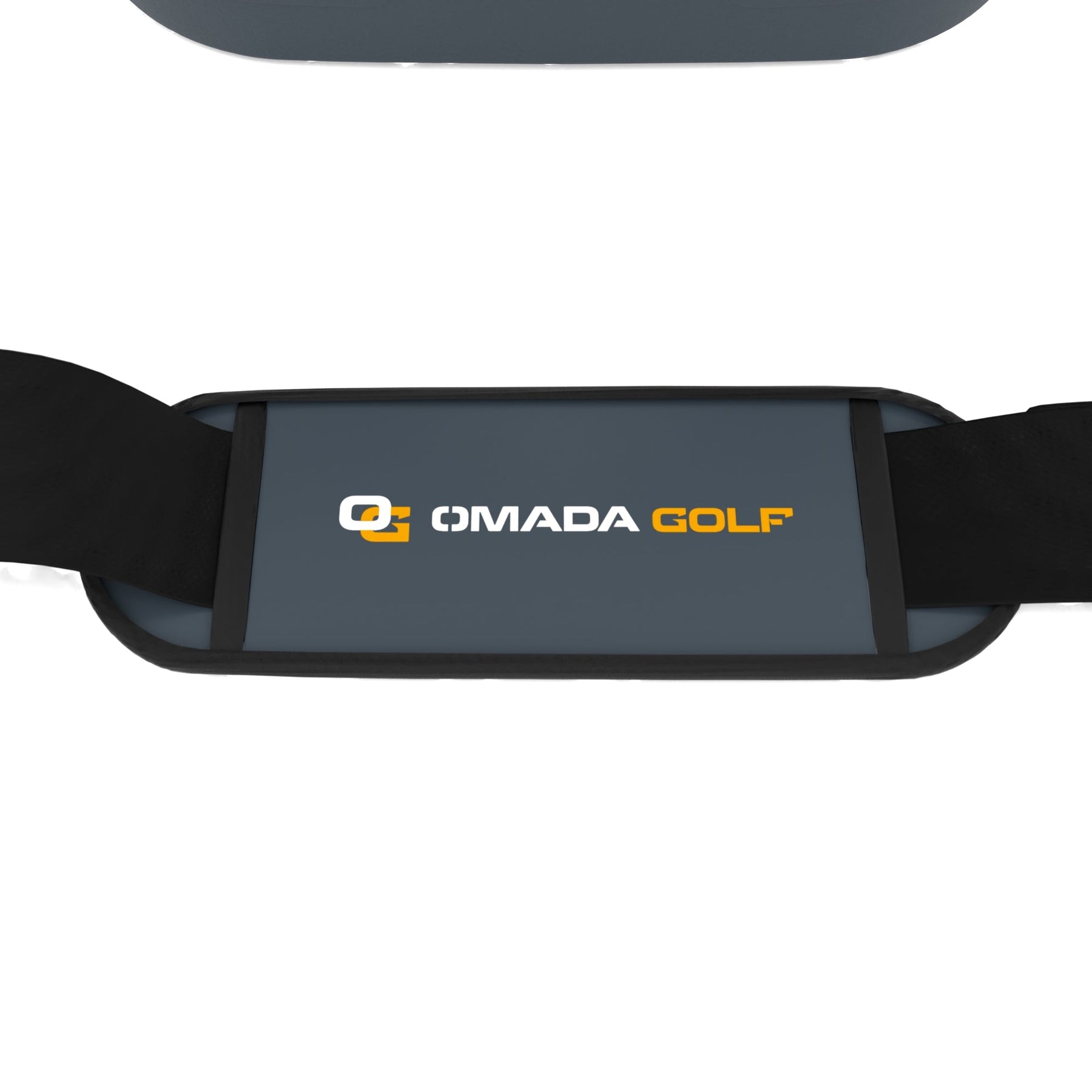 48 Hour TriLite Cooler

The Ultimate TriLite® Accessory. Keep Drinks Cold Before, During & After Play.

Our high-quality design is constructed of Premium Polyurethane Leather and an Airtight Waterproof Zipper, ensuring your beverages will remain cold up to 48 hours, no matter how hot it is outside. The "Push-Cart Compatible" design promotes a lower center of gravity for balance, and the ability to easily hook & detach from ANY push-cart in a matter of seconds - so you can hydrated from every tee to green.
With every 48 Hour Cooler purchase, you'll receive a tube of Zipper Lubricant to make sure access is easy, smooth and seamless.

We've tested our Push-Cart Compatible, 48 Hour Cooler inside, outside and everywhere in-between to give you an accurate ice retention window. However, if you're asking what you can do to keep your cooler cold the longest, use our tips below to keep ice longer and your contents fresh and cold as well.
1.) PRE-CHILL YOUR COOLER
Preload your cooler a few hours prior to use with an extra bag of ice to cool it down or store it in a cool, dark place before loading it up for real.
2.) THE 2:1 RULE
This goes without saying, but the more ice you use, the longer it will last. Spatially, consider using twice the internal room for ice vs. food/drink.
3.) LEAVE IT CLOSED!
Not only should you limit cooler access to when it's absolutely necessary, but do not leave large pockets of air internally.
4.) WATER IS YOUR COOLERS FRIEND.
This one could not be more simple. As your ice begins to melt over time, the cold water actually insulates the remaining ice.
5.) SUN BAD, SHADE GOOD.
As Howie from Benchwarmers said, "The sun is scary, it's not my friend." You cooler feels the same. Keep it out of direct sunlight to the best of your ability!
• 48 Hour Window for Ice
• Compatible with ANY Golf Push-Cart
• Easily Attach In Seconds
• Premium Polyurethane Leather
• High Quality Craftsmanship
• EZ Pinch Buckle Strap System
• Waterproof
• Airtight Zipper Seal
• Zipper Lubricant Included